Glycol recovery and airside cleaning
At airports 
Meeting the needs of all sizes of airports
Runways and aircrafts that are clean and free from ice are jobs that are extremely important in an airport for passengers to be able to leave on time and avoid any unnecessary delays.
In the process of removing ice from the aircraft and runways, a precious resource glycol is being used.
That de-icing agent is very expensive and needs to be approved by the authorities. Therefore, recycling of the de-icing agent is crucial both for environmental and performance reasons. Bucher Municipal offers vehicles that have the ability to collect the de-icing agent used, so that agent can be used once again.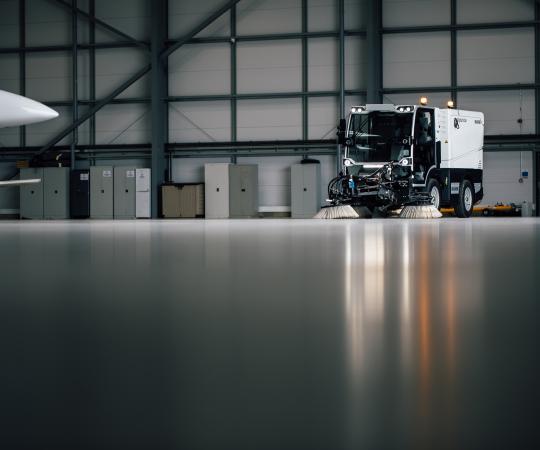 Safety
Safety is a top priority
Wintertime in airports brings some demanding challenges. Temperatures below the freezing point require runways, windows on aircraft and other outer parts of aircraft to be freed from the ice. Safety at the airport is a top priority and an aircraft free from ice is vital for safety reasons since the ice increases weight and adversely affects aerodynamics as well.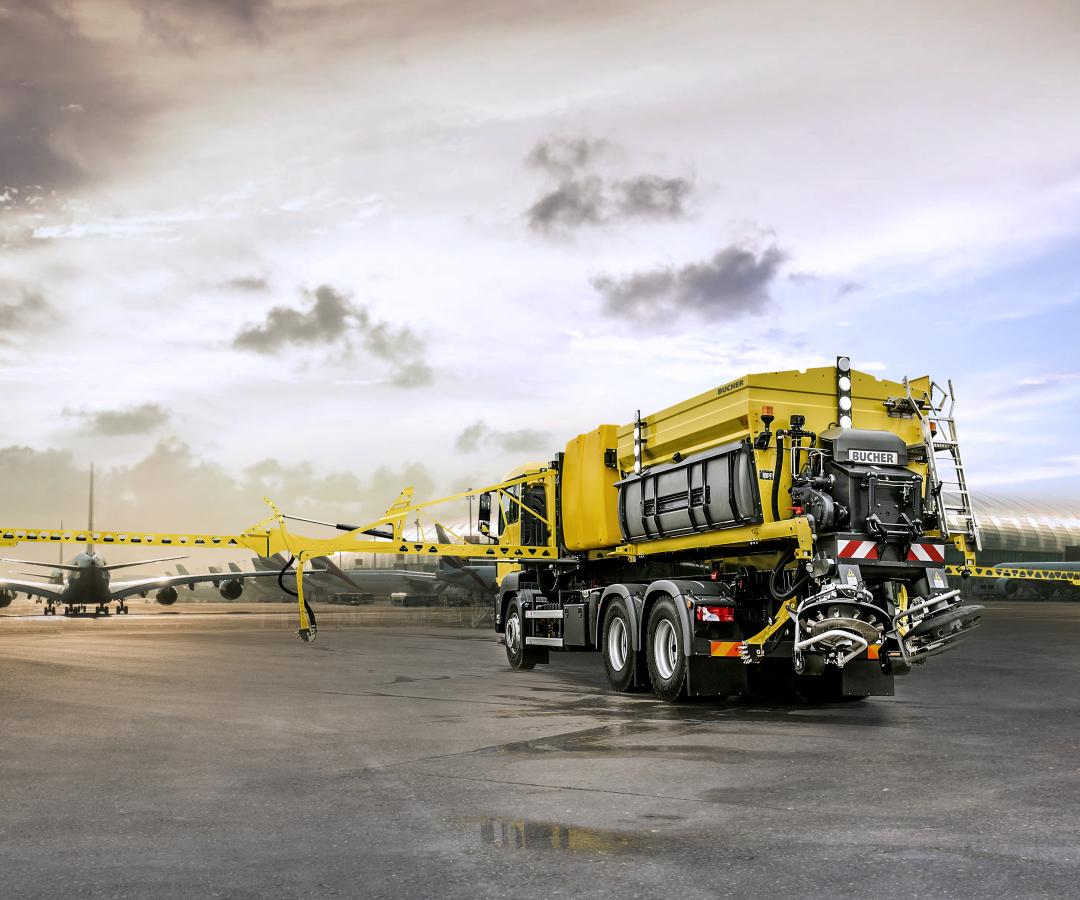 Optional Equipment
Protecting the environment while saving money
Protecting the environment is more important than ever before. Here, the glycol recovery vehicle comes to its right. The glycol recovery vehicle collects the de-icing agent once it is used to be processed and used once again. The collection of the glycol also ensures that the chemicals do not reach the groundwater. This process does not only enables airports to protect the environment but also reduces the cost by reducing the amount of glycol used.
See all sweeper units