Water
recycling 
On highways and roads
When recycling technology becomes a necessity 
In the last decade, prioritizing the environment and water resources has truly become a top priority among private consumers, companies and governments globally. The demand for fresh and clean water increases daily, and the water resources are struggling to keep up, why maintaining the sewer and drainage network all over the world has become a vital task in upholding the living standards.
With recycling technology, we believe to be part of a global solution, avoiding numerous re-fills while extending the efficiency for operators, keeping highways and roads safe and clean with a minimal environmental impact.
Explore all of our water recycling solutions
for highways and roads
Acommodating to extended infrastructure
Efficiency means more work done 
With growing populations comes an extended infrastructure such as highways and roads. The Bucher Recycler series is the obvious choice when prioritizing green technology, thanks to the extensive recycling process. Impressive power and innovative engineering provide an exceptionally durable sewer cleaning unit with a top-performance. Lift from more than 30 m. depth - and recycle simultaneously without a problem. Our 5-step world-leading recycling system with continuous operation is the market's most effective, ensuring you can clean the pipes easier, faster and more cost effective. This gives the operator the opportunity to operate for a longer time, benefiting the bottom-line.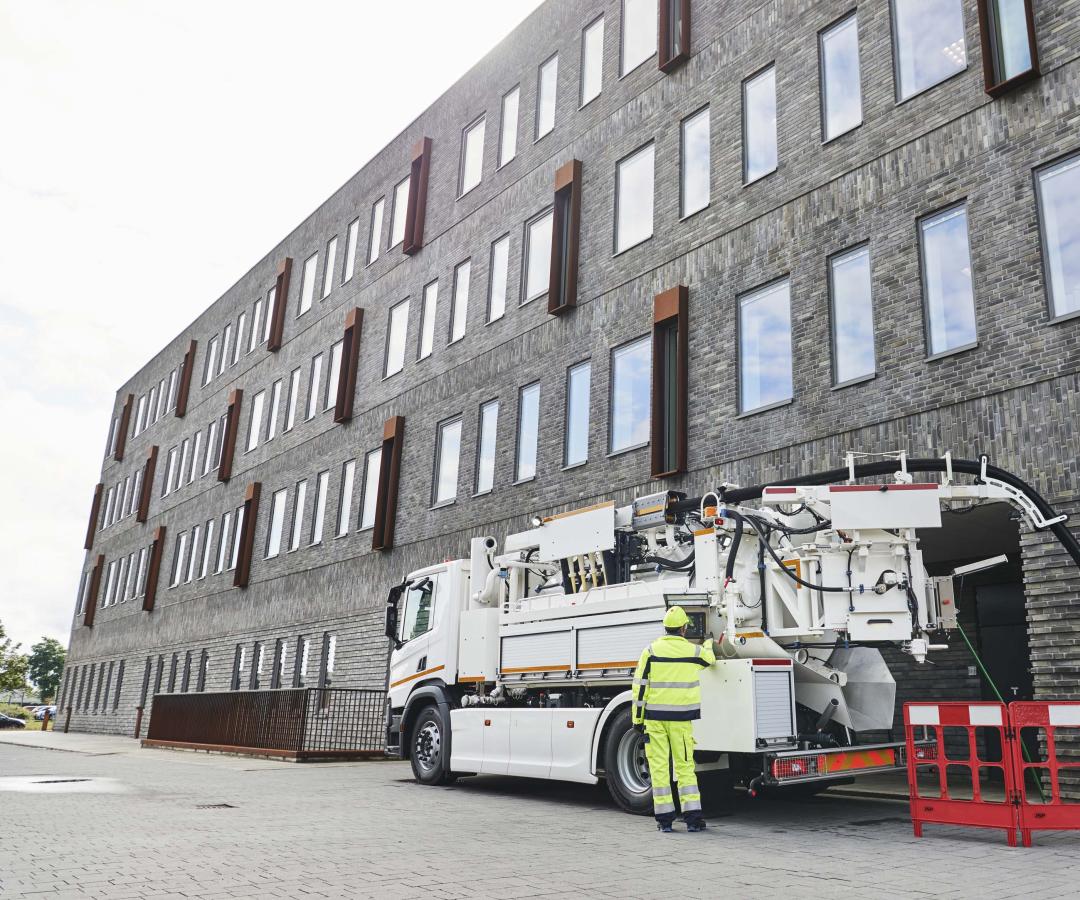 Recycling and efficiency in all sizes
The wide range
Bucher Recycler units ensure operators can work in urban and remote locations and impassable- or heavily trafficked areas, thanks to the fully continuous recycling system, making it possible to work more hours, avoiding numerous re-fills. Equipped with a moveable partition providing flexibility in tank size, and thereby flexibility of applications and volume, operators do not need to know how much water they need from the start. The fully continuous recycling system and the moveable partition, the automatic fuel-saving technology which shuts down the vacuum pump once there is enough vacuum in the tank and reduces the revolutions of the engine and pumps to the minimum level required for each specific job, lower water and fuel consumption.
See all sewer cleaning units