Sewer and
drainage
At construction sites
Unbeatable units inspired by modern life demands
Accommodating to modern life is an on-going process, constantly requiring foresight, challenging how we pursue life and how we work. With adapting to new standards comes higher requirements, green technology, increase in citizens, expansion of urban areas, more companies, more industries follows, and due to that an increase of construction sites. More wants more and we are more. 
Explore all of our sewer and drainage solutions 
for construction sites
Prioritising responsible working methods and safety
More than cleaning drains 
Sewer cleaning units from Bucher Municipal are more than digging down manholes and cleaning drains. The units take part in numerous constellations including construction sites, were jobs as hosing of surfaces and transport of dangerous goods are primary tasks. This includes incrustation removal jobs of rust, painting, concrete, dross and epoxy. With construction sites transport of dangerous goods follows, which is one of our most important jobs, to ensure responsible working methods and safety.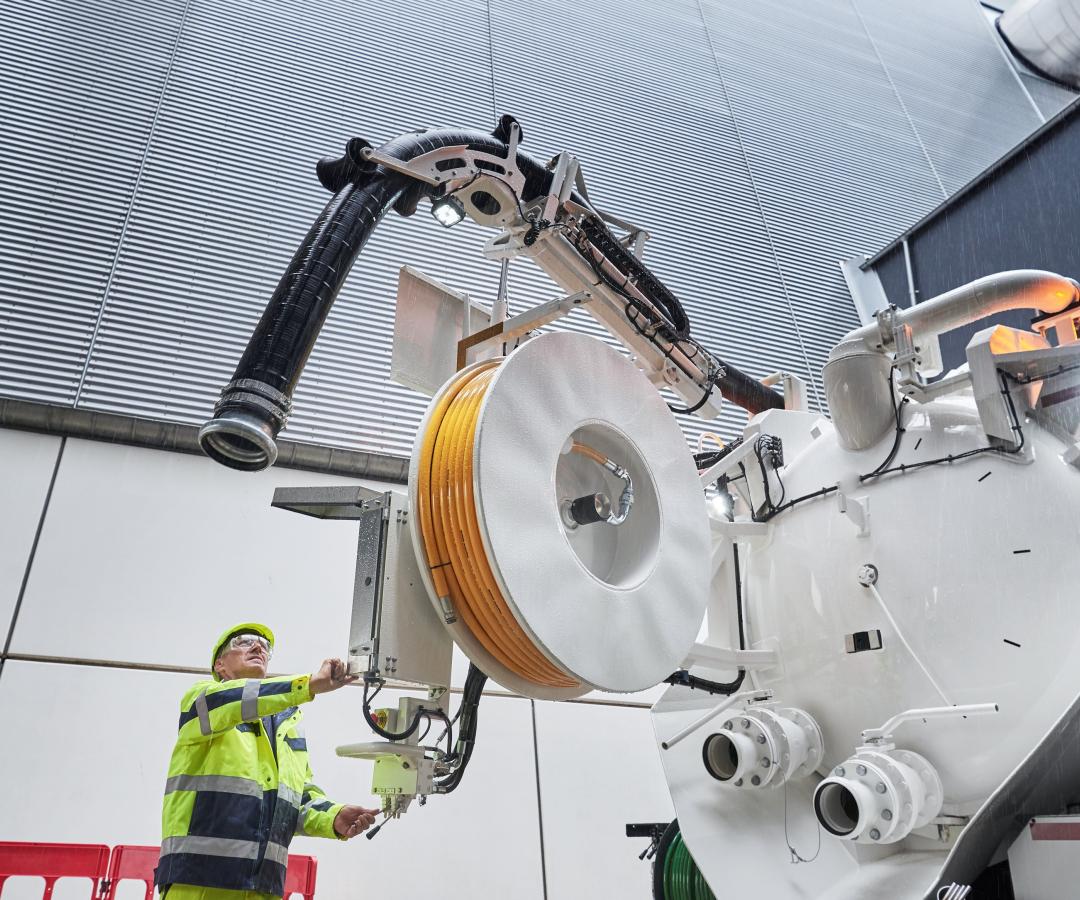 Wide range
No tasks are too comprehensive 
With a range of powerful sewer cleaning units such as the Bucher FlexLine C120, Recycler CR140 and the remote hose reel no tasks are too comprehensive. Operators work with some of the most intuitive machines available ensuring a safe working area and a profitable business. A high legal payload, agile manoeuvrability, compactness,  fuel efficiency configurations, and low noise levels are just some of the characteristics that make sewer cleaning units from Bucher Municipal unbeatable.
See all sewer cleaning units