Our history
Key chapters throughout history:
The journey of Bucher Municipal
The many milestones
of Bucher Municipal
What started as a blacksmith's shop has since transformed into a world-leading manufacturer of vehicles for street cleaning, snow removal, garbage collection.
Year 1807
Humble beginnings
In a small hamlet near Niederweningen, on the Zurich cantonal boundary, Heinrich Bucher (-Weiss) (1784 –1850) opens a smithy in 1807. Mainly working as a blacksmith, the primary business focused on repairing agricultural equipment. Soon, Heinrich Bucher (-Weiss) earned recognition for his craftsmanship and high quality, planting the roots of Bucher Municipal.
Year 1890
Foreign-made agricultural machinery
After more than 80 years working as the local blacksmith maintaining and repairing the equipment in the local community in Niederweningen, the operations were expanded to the import, sales, and maintenance of foreign-made agricultural machinery. 
Year 1954
The Bucher four-wheel tractor
In 1954, Bucher launched the world's first four-wheel tractor. Prior to this, the walking tractor had made its way to agricultural operations, but with the introduction of the four-wheel tractor, operations became much more efficient. In 1954, the production of the four-wheel tractor started up, and in 1964, a total of 5,000 units were delivered. 
Years 1960- 1969
Entry to the municipal sector
After years of working with selling, maintaining, and repairing agricultural equipment, the business started to grow and evolve into supporting municipal operations. Quickly, the company starts exploring clearing and cleaning technology for municipal use.
Year 1991
Acquisition of Rolba and a shift to municipal vehicles
Up until the 1990s, demand grew and the business gradually turned into focusing more on the municipal cleaning and clearing operations. In 1991, Bucher Municipal fully embarked on municipal operations through the acquisition of Rolba, a sweeper and snow-blower manufacturer founded in 1950. 
Year 1994
Acquisition of Schörling
Bucher Municipal acquires the German-based company Schörling. Founded in Hannover in 1920, Schörling manufactured sweeper equipment. Schörling, who is behind the "Duro", an all-terrain vehicle developed for the Swiss army, produced more than 3,600 units of which more than 3,000 were delivered to the Swiss armed forces. 
Year 2000
Establishing local operations in Asia
In 2000, Bucher Municipal embarked on the international operations with the expansion to Asia. In 2000, Bucher Municipal established local operations in South Korea. 
Year 2002
Giletta becomes part of Bucher
In 2002, Bucher Municipal acquires the Italian winter equipment manufacturer Giletta, founded in 1950. By virtue of the acquisition of Giletta, Bucher Municipal takes over Arvel as well. With the acquisition of Giletta, Bucher Municipal extends its cleaning and clearing operations to winter maintenance. 
Read more about Giletta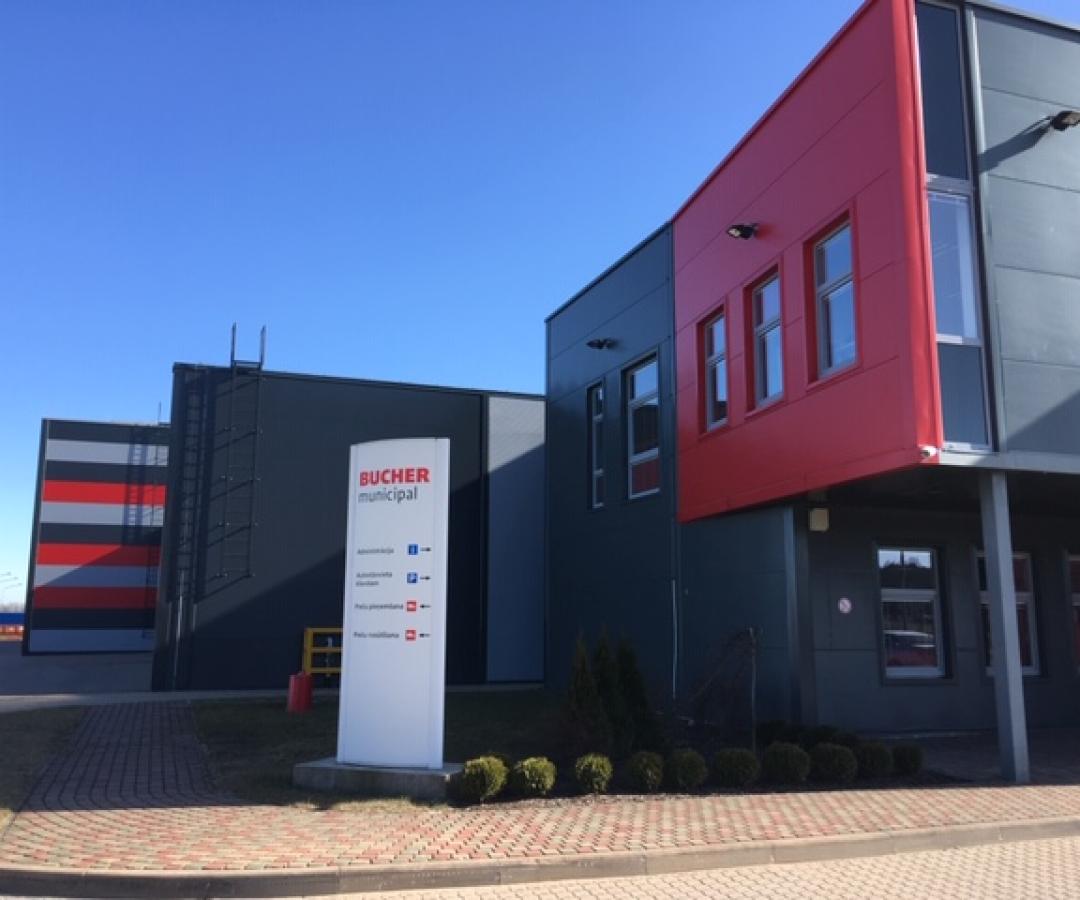 Year 2004
Foundation of Bucher Schörling Baltic
With the formation of Bucher Schörling Baltic in 2004, Bucher Municipal solidifies its standing as a leading supplier of municipal technologies in the Baltics.
Year 2005
Acquisition of Johnston
In 2005, Bucher Municipal acquires Johnston, a leading sweeper equipment manufacturer. Johnston Sweepers was founded in 1904. With the acquisition of Johnston Sweepers, Bucher Municipal simultaneously enters the refuse business in Oceania with the acquisition of MacDonald Johnston Australia and its refuse manufacturing business. 
Read more about Johnston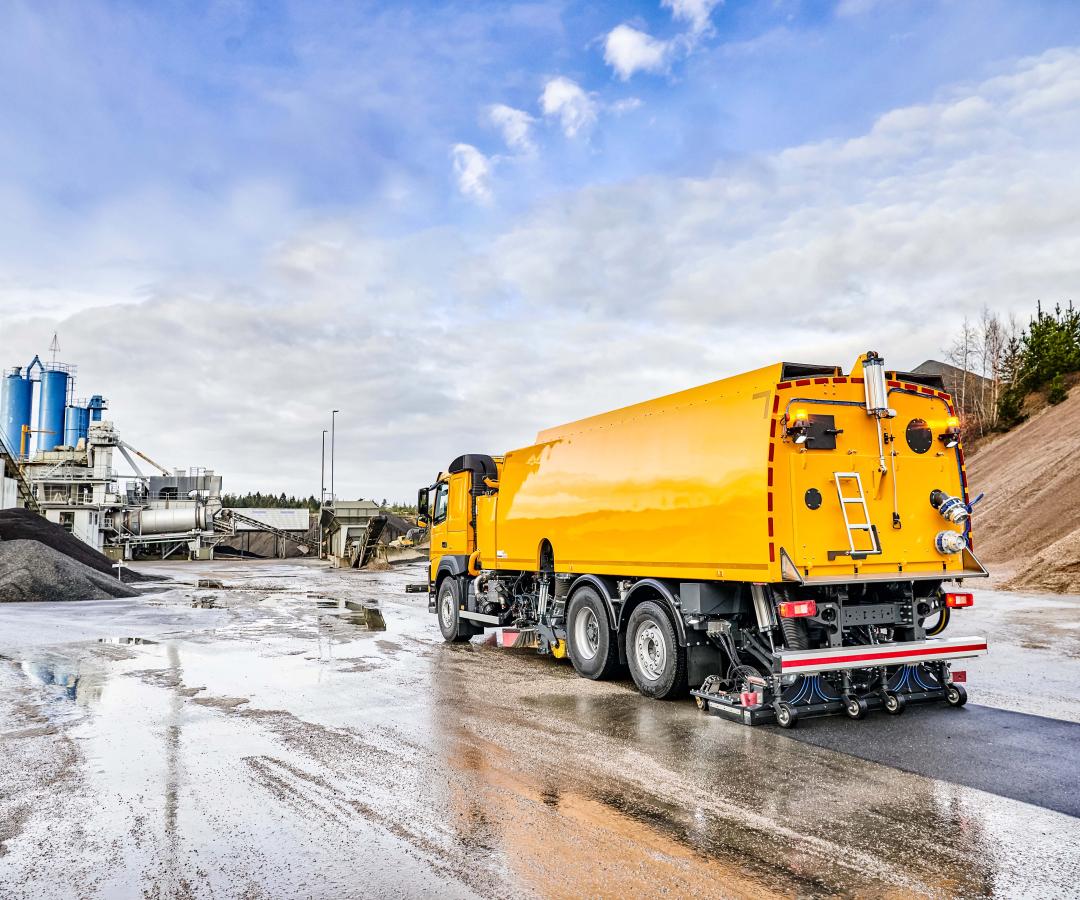 Year 2005
Acquisition of Beam
Prior to becoming a part of Bucher Municipal, Beam was a part of Johnston. In 2005, Beam joined Bucher Municipal. Beam was founded in 1972 and has specialised in designing and manufacturing specialist truck-mounted sweepers and high-pressure washers for a number of applications.
Read more about Beam
Year 2007
Acquisition of Gmeiner
In 2007, Bucher Municipal strengthens its winter maintenance equipment with the acquisition of Gmeiner. Originally founded as a manufacturer of spreaders for Unimog vehicles, Gmeiner was founded in 1965. Ever since it was established, Gmeiner has been known for its safe, reliable, flexible products, striking the perfect balance between tradition and innovation.
Read more about Gmeiner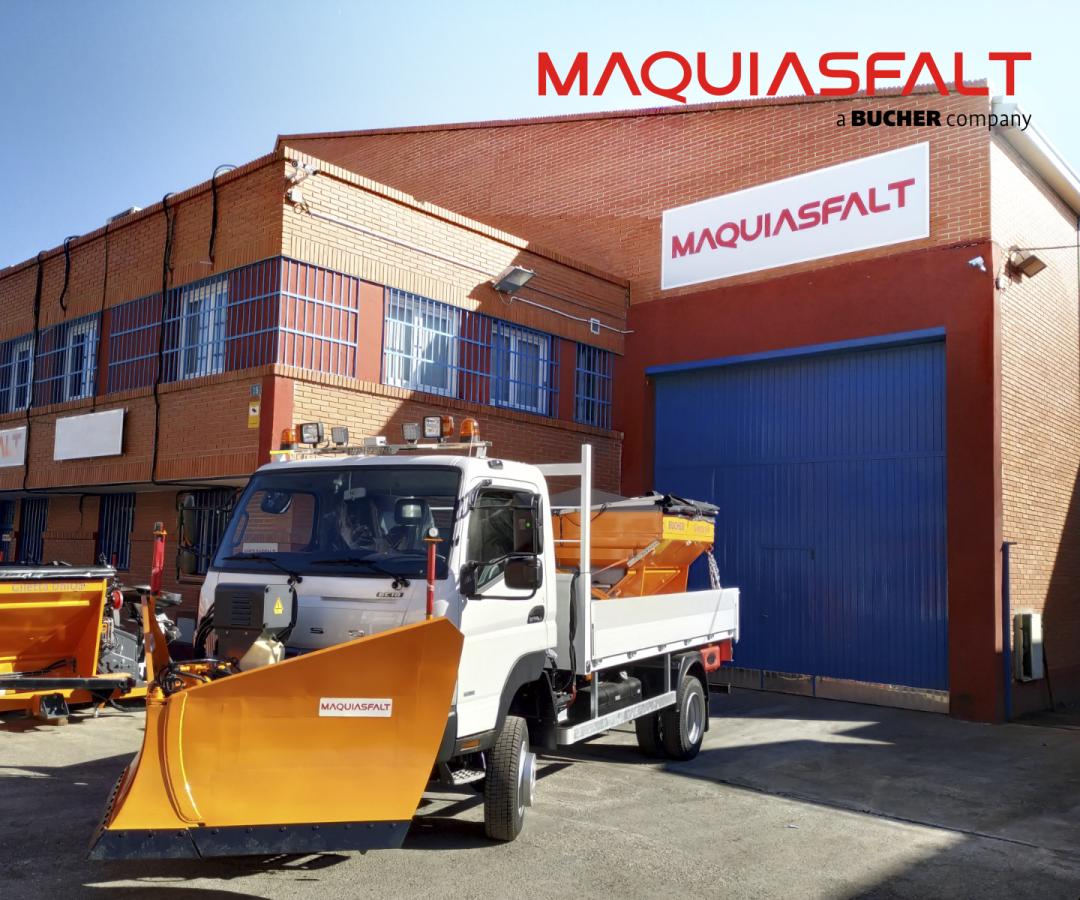 Year 2011
Acquisition of Maquiasfalt
In 2011, Bucher Municipal acquires Maquiasfalt. Maquiasfalt was the official distributor of the Bucher Municipal product portfolio in Spain. Today, Maquiasfalt remains the sales and aftersales provider for the Spanish market. 
Read more about Maquiasfalt
Year 2012
Acquisition of Assaloni
In 2012, Bucher Municipal acquires Assaloni, the innovative and well-known manufacturer of snow-blowers and telescopic snow ploughs that become the benchmark in the sector for snow removal for decades. By virtue of the acquisition, Bucher Municipal strengthened the winter cleaning and clearing offerings. 
Read more about Assaloni
Year 2016
The first all-electric sweeper
In 2016, Bucher Municipal launches the world's first all-electric compact sweeper to the market. The ground-breaking compact sweeper is awarded 2nd place in the Automobility Category at the GreenTec Awards 2016.  
Year 2016
Acquisition of J. Hvidtved Larsen
Bucher Municipal acquires the Danish sewer cleaning manufacturer J. Hvidtved Larsen and enters a new cleaning and clearing industry: Sewer and Drainage.  Since 1915, J. Hvidtved Larsen has built a reputation for producing high-quality Sewer Cleaning Equipment that plays a key role in securing a more sustainable environment.
Read more about J. Hvidtved Larsen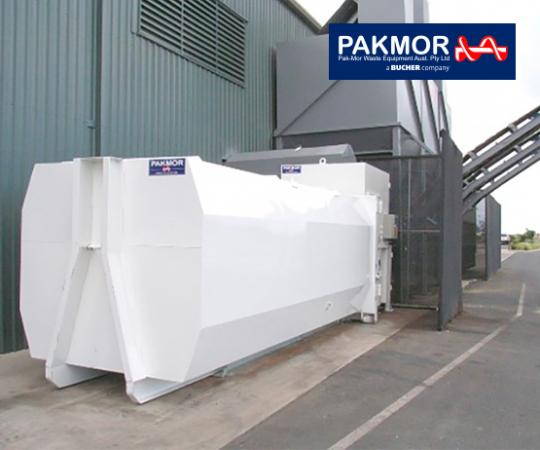 Year 2016
Acquisition of PakMor Waste Equipment
By virtue of its Oceania operations, Bucher Municipal acquires PakMor. In acquiring one of Australia's leading specialist engineering companies, Bucher Municipal creates a stronger position for itself in the Australian market. PakMor is known for handling all waste and recycling streams. 
Read more about PakMor
Year 2018
Launch of all-electrical truck-mounted sweeper
In 2018, only two years after launching the all-electric compact sweeper, Bucher Municipal launches the first all-electric truck-mounted sweeper in the industry. The sweeper is launched under the Johnston brand. 
Year 2019
Acquisition of Zynkon
In further strengthening its presence in Sewer and Drainage, Bucher Municipal acquires Wuhan Zynkon Special Purpose Vehicle Manufacturing. The company operates under the brand Zynkon, and is a well-established manufacturer of sewage equipment for the Chinese high and medium market segment. 
Read more about Zynkon
Year 2019
Bucher Connect
Bucher Municipal launches its digital service platform, Bucher Connect, offering premium support to customers with fleets of all sizes. By virtue of the emerging product portfolio, Bucher Connect is constantly being developed and expanded for the availability of all customers no matter the fleet or fleet size.  
Read more about Bucher Connect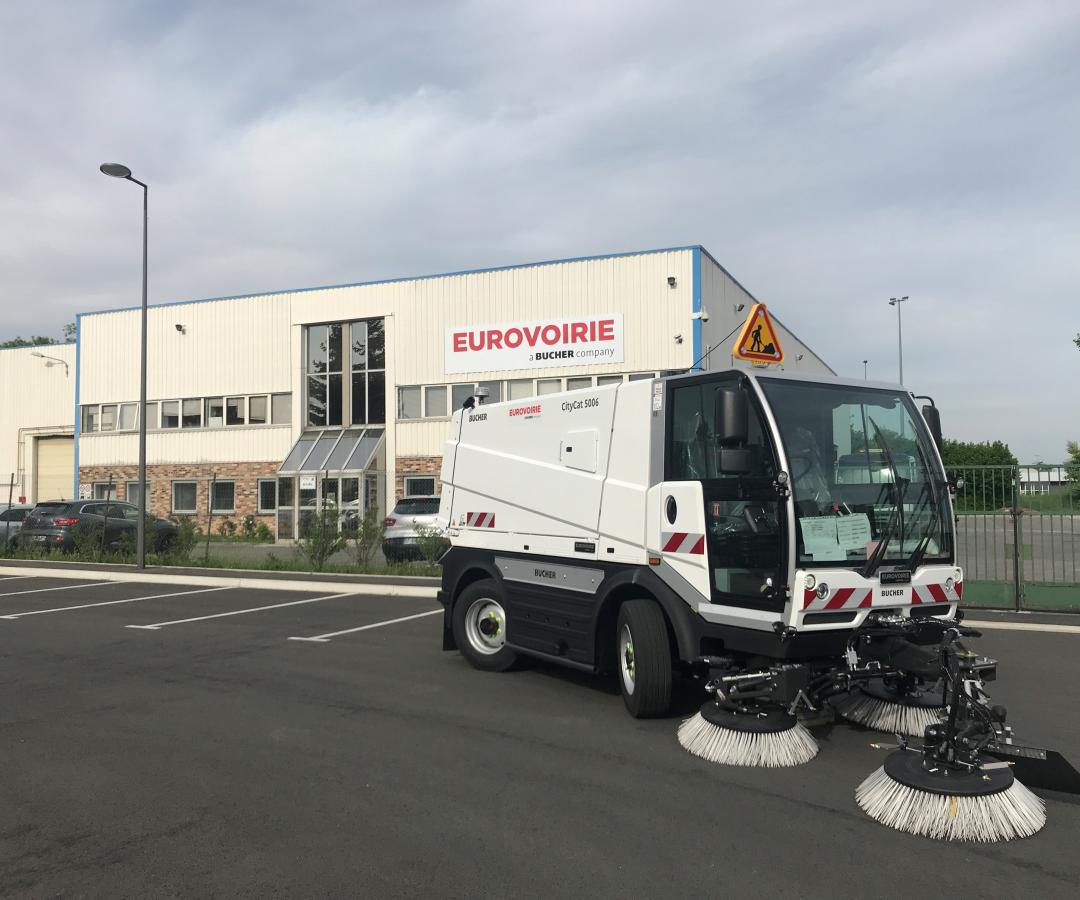 Year 2020
Acquisition of Eurovoirie
To amplify presence in France Bucher Municipal is acquiring 100% of the leading French distributor of municipal vehicles Eurovoirie SAS, allowing to directly market its entire product portfolio of municipal vehicles to French customers and to better service them.
Read More about Eurovoirie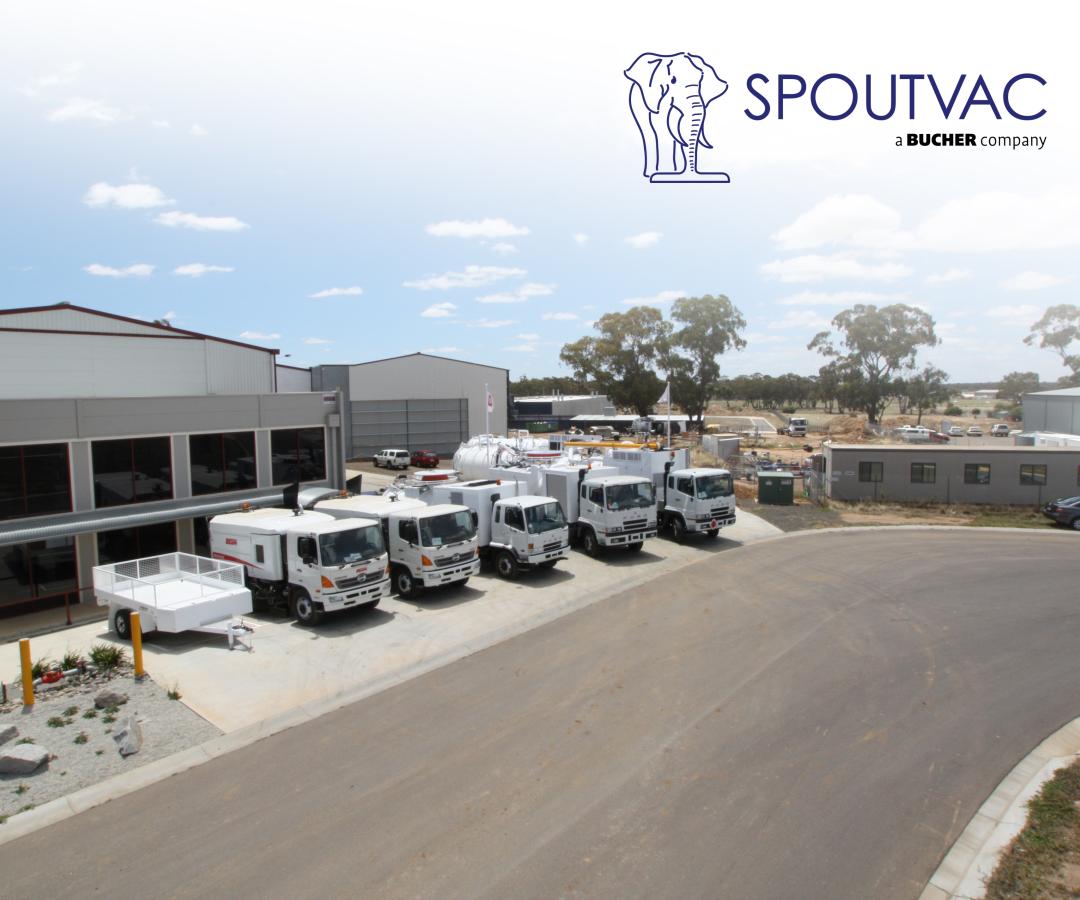 Year 2020
Acquisition of Spoutvac
With the acquisition of Spoutvac, the leading local manufacturer of sewer cleaning equipment in Australia, Bucher Municipal strengthens its market position in Oceania. Bucher Municipal complements its product range with the Spoutvac offering for the Oceania market.  A full product portfolio will allow Bucher Municipal to further grow in the region and serve customers better through its well established sales and service organisation.
Read more about Spoutvac
Why choose

Bucher Municipal
Explore how we can help you drive your business forward
Read more