Snow
clearing
At airports 
Innovation competence
in snow clearing
The product range includes high quality gritting automatons with band, screw or chain conveyors of very different container sizes and also liquid and combination automatons for the most different application areas. Modern control and data transfer systems guarantee high gritting accuracy and help using the gritting material well-directed.
Explore all of our winter maintenance solutions 
for airports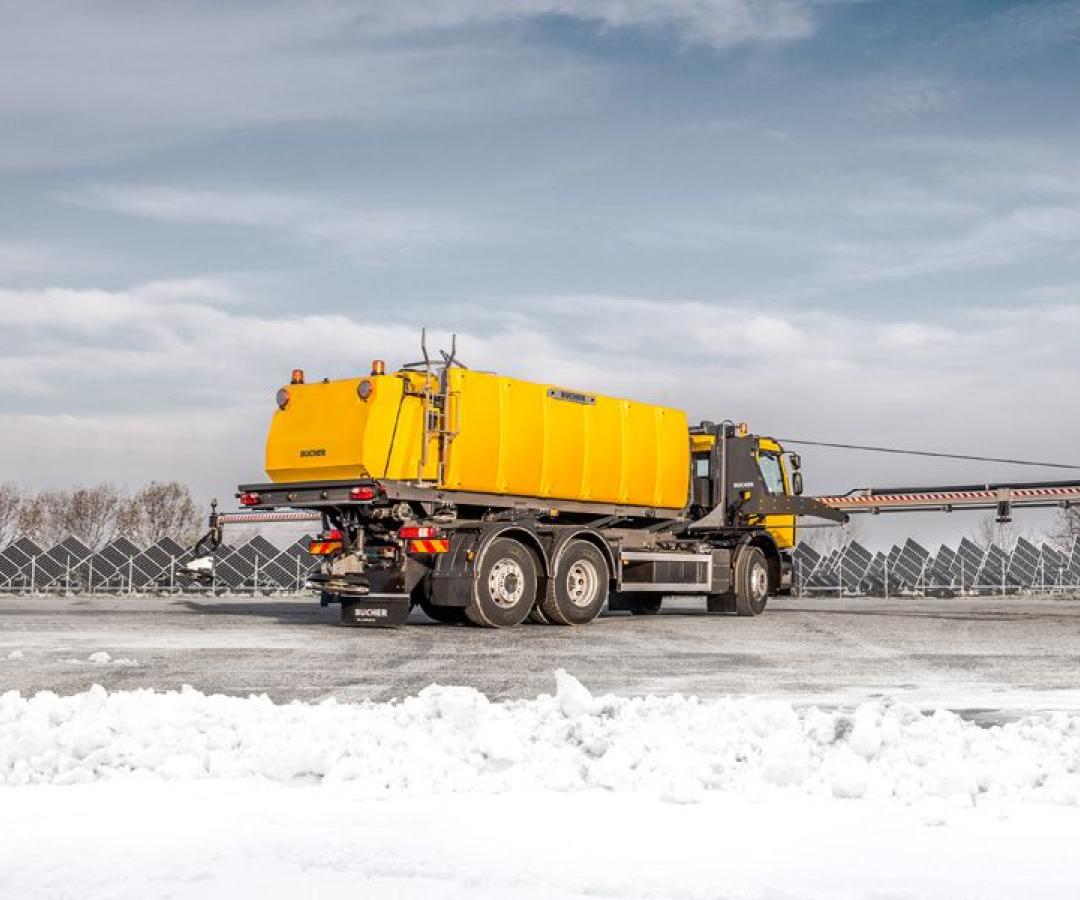 SUPPORTED BY SPACE TECHNOLOGY AND THE CLOUD
Winter service 
Bucher Assist enables cost-effective, flexible and efficient winter services thanks to its innovative tools for the service responsible as well as for the driver. ASSIST reduces the operator workload while allowing him to comply with operational procedures, due to the man-machine collaboration, improving the winter road maintenance quality. Accessible from everywhere, using a simple internet connection; all the tools used for winter services management are available through a single web portal. Real-time weather analysis, telemetric and road morphology studies offer to the service responsible all necessary data to create precise winter maintenance missions, anytime and anywhere with the guarantee to carry out the exact planned procedure.
winter airport maintenance
Our equipment for airports
Bucher Municipal has designed and developed a specific range of machines for winter airport maintenance – long folding arms enable the entire runway to be cleared in a single step, while multi-functional machines feature 3 or 4 tools on a single vehicle, in order to optimise costs and labour. Over the years, Bucher Municipal has become the preferred partner for a range of major European transport hubs.
See all Winter maintenance units