Join
Bucher
Municipal
Work culture that supports
mutual respect, openness
and individual integrity 
10 November 2021
Bucher Municipal shuts down IT infrastructure. 
Bucher Industries' monitoring systems identified an attack by malware on the IT infrastructure of the division Bucher Municipal. To avert possible damage, the company immediately initiated the necessary security measures.
At this moment, applications cannot be processed for technical reasons. We ask for your patience and will get back to you as soon as possible.
Working at Bucher means being one of the market leaders in one of our companies in Europe, America, Asia or Australia.
We are looking for curious talents and dedicated professionals who will lead our successful history into the future. We promote a work culture that supports mutual respect, openness and individual integrity. Read and learn on our Jobs & Careers pages about the opportunities we offer you for your professional future.
Find your work area
at Bucher Municipal
We are mainly active in these areas
and offer you interesting perspectives.
Go to work areas
Bucher Talent Programme
Read more about our various possibilities for a successful entry into your professional life.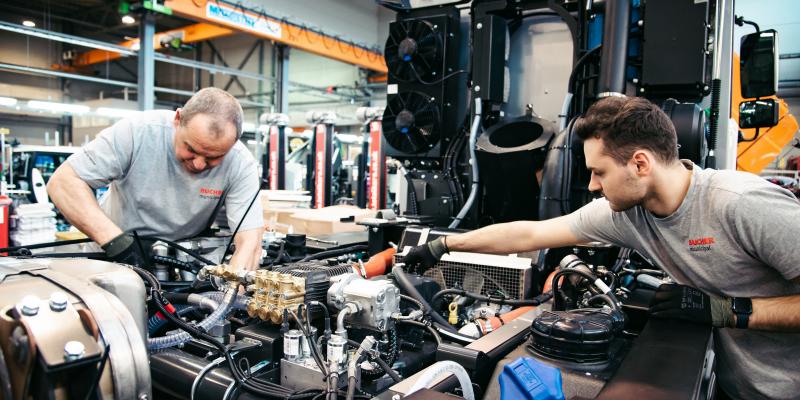 Internships
We offer university or university of Applied sciences students from the fields of automotive engineering, mechanical engineering or food technology the opportunity to gain practical experience in a diverse and interesting working environment during or after their studies.
Discover More
Discover More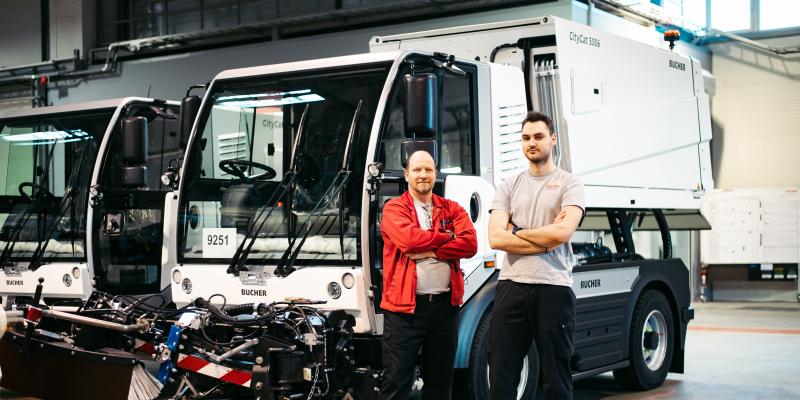 Apprenticeships
We produce innovative machines and vehicles for the benefit of people and the environment for our customers around the globe. At our Niederweningen site, we employ around 350 people and offer a multitude of apprenticeships within various areas of the business.  
Discover more
Discover more
We are there for you
Lukas Buechi
Head Human Resources
Barbara Merki
Human Resources Manager