Snow and ice
clearance
On mountains roads
Looking back at a long tradition within snow clearing and removal
Therefore, the product range is rather extensive standing out due to high quality and durability. Apart from one-share and multi-share ploughs for very different application areas there is also a selection of telescope-operated motorway snowploughs and wedge-vario ploughs. A large selection of rotary snowploughs and snowbrushes in addition to snowploughs completes the extensive product range.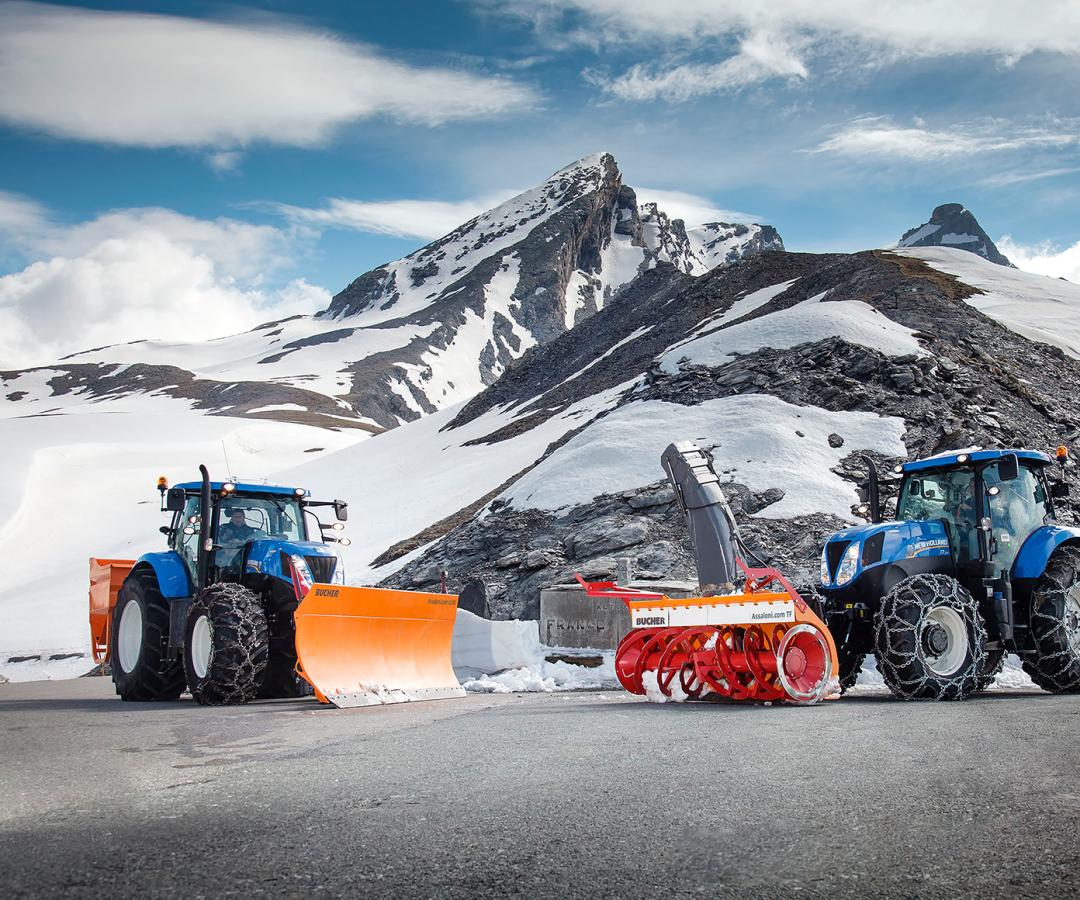 Your fleet for high altitude
Great performance even in extreme conditions
Snow ploughs and blowers are essential for opening mountain passes that have become blocked by snow, or for creating embankments either side of the road, and are available in various sizes; they can be adapted to a large range of different vehicle types. Create your winning fleet!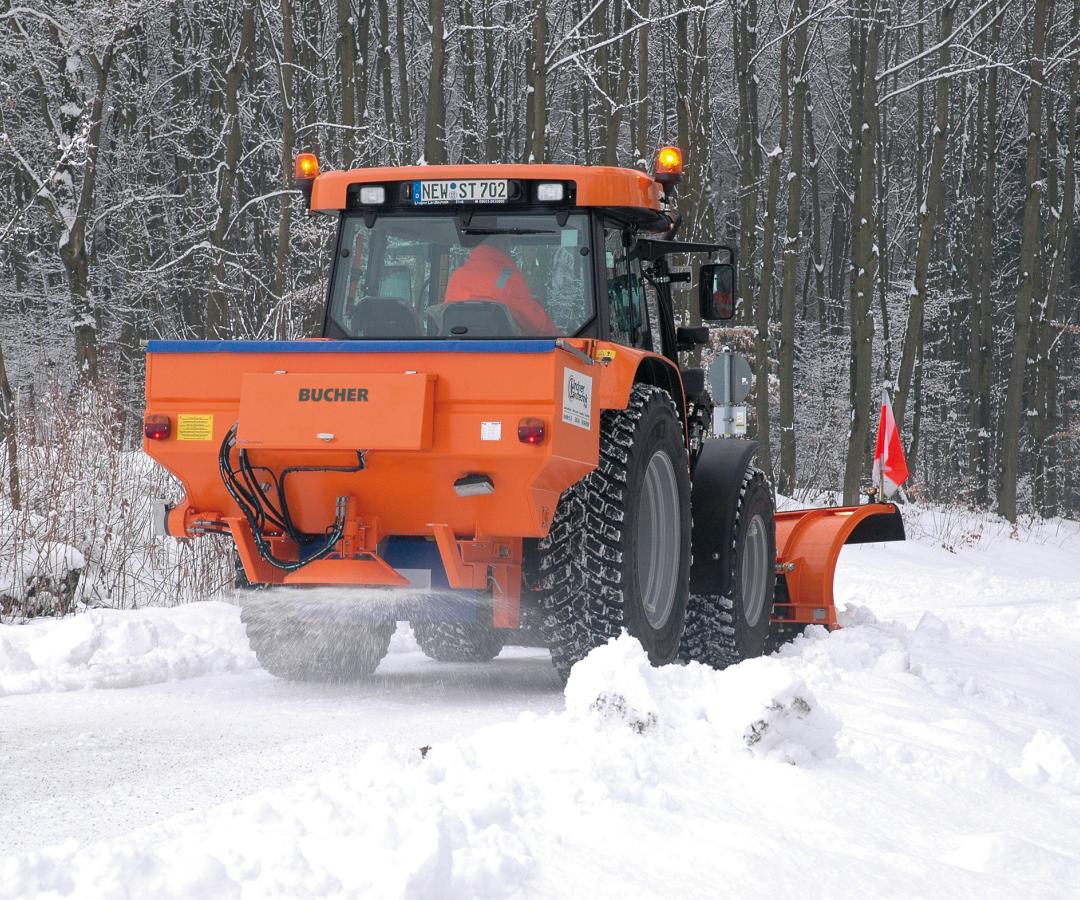 Our philosophy
Winter maintenance 
Bucher Municipal supplies customer-orientated solutions for an efficient and environment-friendly winter service. Bucher Municipal stands out as a reliable partner for snow removal and de-icing due to innovative products, quality and service competence. It is important to foresee the formation of ice on the roads over time so that you can decide the right type of intervention and allow it to be effective. With greater prevention, emergency interventions are reduced. 
See all winter maintenance units