Sewer and
drainage 
On highways and roads
When working tasks requires something extra
At Bucher Municipal, we feel committed to discovering today what customers will need tomorrow. By using only high-quality components as well as innovative advanced technology, we provide the solution whatever the task.
Highways and roads are among those working spots that require something extra, to get the job done quickly and efficiently while taking up the challenge when water and wet material needs to be suctioned from a different depths and constellations. With an impressive vacuum and jetting strength, sewer cleaning units from Bucher Municipal solves the most demanding tasks.  
Maintenance solutions handled with ease
Doing more than sewer cleaning 
A good maintenance solution is of vital importance on highways and roads to prevent and prolonge the service and utility of its sewer and drainage facilities. The primary tasks is to maintain cesspool, grit chambers and gullys to prevent flooding.  The range of sewer cleaning trucks from Bucher Municipal are capable of taking on this challenge regardless of low area or water accessibility. Combination units with or without a recycling system with two to four axles and four to fourteen cubic meters provide the right solution for the task.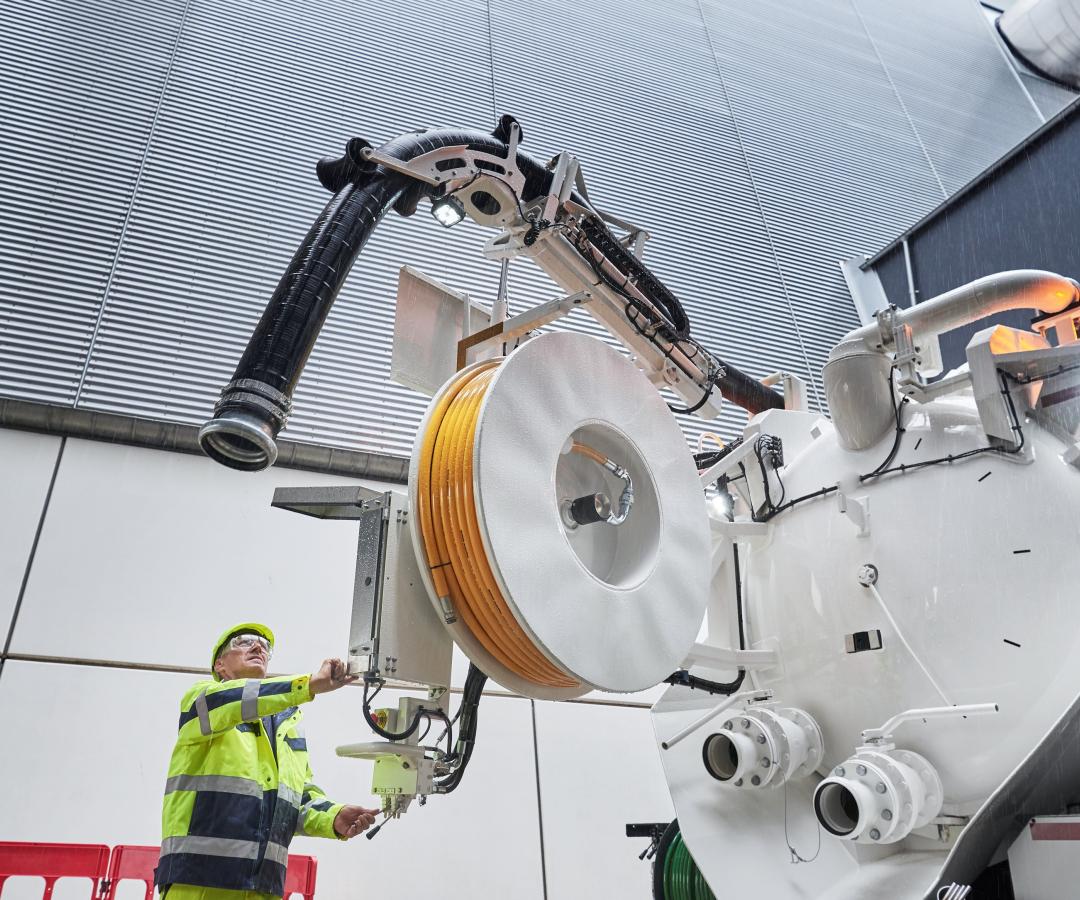 Wide range
A portfolio of true game changers
To mention one, the FlexLine series is our most flexible, used in a wide range of constellations - anything from private household work, water  companies and industrial clients. Common uses for this unit are preventive and emergency cleaning  of sewer mains, cleaning of blocked service lines, emptying and cleaning of septic tanks, emptying wells and sand traps, cleaning chemical tanks and oil separators and watering of highways and roads. Sewer cleaning units from Bucher Municipal are game changers, contributing to a safes trips across regions.  
See all sewer cleaning units