Waste
Management
At Airports 
Better waste management and uninterrupted operations
Waste Management solutions for the unique challenges faced by the air travel industry 
Bucher Municipal boasts an impressive range of refuse collection and bulk waste management equipment as well a 24/7 365 global service network to ensure that your waste management requirements are satisfied 24 hours a day, all year round.
Waste Collection & Compaction at the airport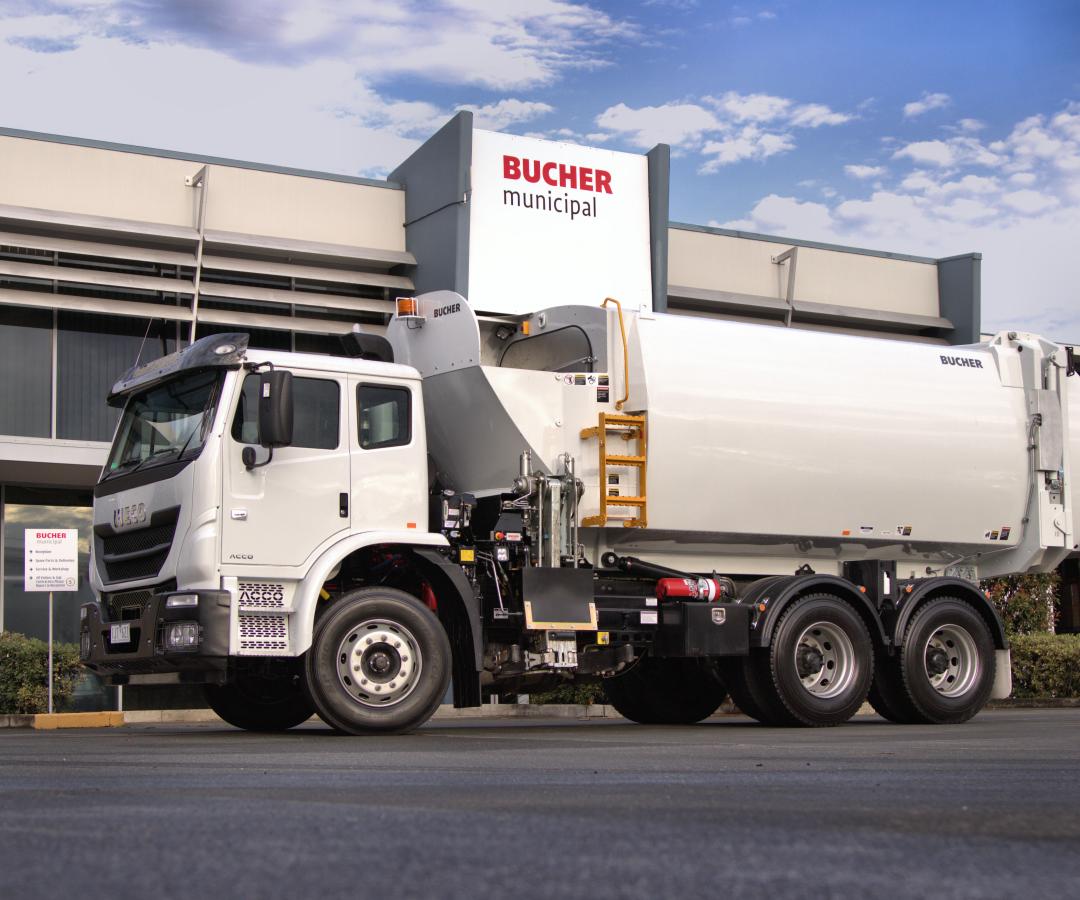 A cleaner airport, 24 hours a day
Refuse Vehicles and Bulk Waste Management
At Bucher Municipal we aim to help all of our customers satisfy their waste management needs.
Bucher Municipal is a world-leading manufacturer of municipal refuse collection vehicles and bulk waste compaction equipment for both public and private areas. Our machines incorporate technologically advanced solutions with a focus on high performance, ease of use, low maintenance and cost-effective operation.
Here at Bucher Municipal we take social and environmental responsibility very seriously, that's why our mission is to keep roads and private and public spaces both clean and safe. We implement this mission by focusing on functional engineering, environmental integrity and operator comfort. Bucher Municipal stands for high-quality products and service excellence, as well as innovation, competency, reliability and sustainability. Our worldwide sales and service networks ensure that we offer service excellence to our customers globally.                               
Bucher Municipals range of refuse collection vehicles and bulk waste management equipment are designed, engineered and manufactured to stand the test of time and improve your productivity. Our Auger Compactors can be configured to operate around the clock with models available for both wet and dry waste streams so you can be sure that you're maximizing waste storage and minimizing necessary collections at every time of day. All of our Front, Rear and Side Loader refuse collection vehicles are available in a variety of body sizes and have some of the best turning circles and payloads in the Australian market allowing them to operate in busy environments where space is limited without compromising productivity or safety.
Discover More