Genuine Spare Parts
High-quality parts and services that ensure
reliable operations
Genuine Spare Parts
Genuine spare parts, supplied by Bucher Municipal, the original manufacturer, ensure top performance and reliability.
We only supply genuine spare parts in order to maintain peak performance and guarantee first time, every time, repairs. Bucher Municipal genuine spare parts are guaranteed ensuring your machine warranty remains valid. Our genuine spare parts help to retain the value of your machine and a high resale value.
E-Shop

– our market leading online shop enables easy ordering, with confirmation of price and availability at the click of a button. Genuine spare parts can be ordered 24/7 and orders placed online are delivered direct to our despatch warehouse. Look for special offers on selected products when ordering your genuine spare parts via E-Shop.


 

The availability of our genuine spare parts is market leading and all parts are sold with a warranty to give you confidence in their quality.


 

Availability, maintainability and reliability are all guaranteed when you buy genuine spare parts, and our service is backed up with online catalogues and expert advice.


 

Within the UK free next day delivery is available (subject to terms) and UK orders placed before 5pm, or international orders placed before 3pm are despatched the on the same day.
Give one of our friendly, knowledgeable and helpful team members a call.
01306 874606
Central Distribution
UK - genuine spare parts for all Bucher Municipal machines
UK - genuine spare parts for all Bucher Municipal machines
Our centralised spare parts warehouse supports a network of strategically located service centres nationwide, ensuring they have rapid access to a comprehensive inventory of genuine spare parts for all Bucher models. To ensure your machines incur the minimum downtime, we also offer free next day delivery for orders placed via our call-centre, or ordered online 24/7, and despatched Monday to Friday.
Delivery
Delivery and packaging for parts/spares is free of charge for delivery before 5pm the next working day and 3pm for international deliveries, free delivery for brushes on quantities of 10 or more to UK mainland addresses only.
Genuine spare parts – Worldwide support
Genuine spare parts – Worldwide support
​​​​​​​Our spare parts warehouse carries over £7m worth of genuine spare parts to support our global distributor network and UK customer base with a wide range of delivery options, ensuring downtime is kept to an absolute minimum.
Within the UK, timed and Saturday deliveries are also available. For urgent requirements, we can arrange same day delivery and you can collect your genuine spare parts from our spare parts warehouse.
All genuine spare parts are supported by quibble-free warranty and a zero-hassle returns policy.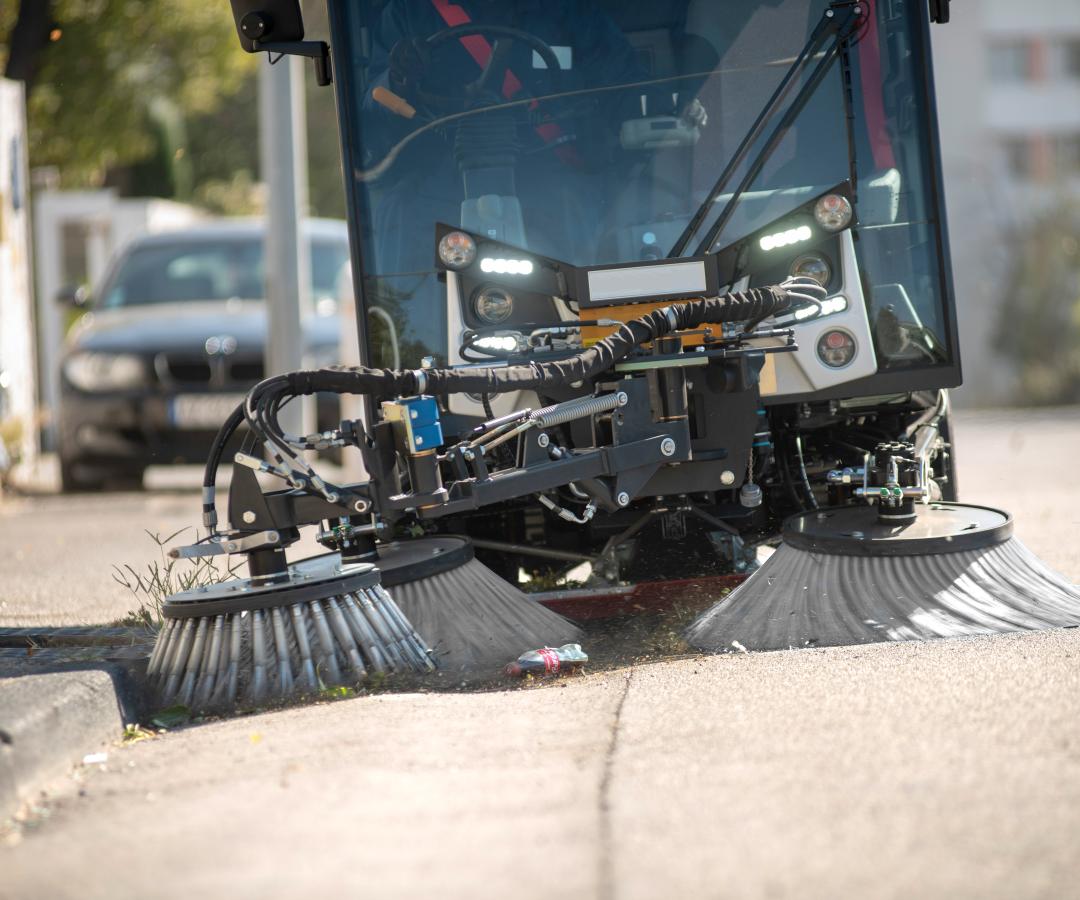 Genuine Spare Parts E-Shop
Online access to price and availability of genuine spare parts for all Bucher Municipal models, including your order history and favourites
With market leading levels of availability, Bucher Municipal guarantees a reliable inventory of parts is held in stock and will be delivered on-demand, whenever and wherever you need it. Visit out parts E-Shop or email. SPARES.UK@buchermunicipal.com
Go to spare parts E-Shop
1-Click overview 
Online store is available 24 hours a day, 7 days a week
At any time
Numerous filter options help you to find the right products 
Within seconds
Latest news and additional information about our complete offer 
Find your local sales
and service centres
Get an overview of the market's biggest network. 
Your local Bucher expert is closer than you think.
CONTACT US NOW